How legal teams thrive with
EBRAND
The legal professional dates back millennia, but today, lawyers and counsels must adapt to survive. Contemporary legal teams grapple with evolving cybersecurity, ecommerce, and big data challenges, requiring smart tools to streamline their workload and deliver for their business.
Identifying IP infringements
Anticipating compliance breaches
Managing enforcement actions
The vast majority of legal departments feel unprepared for digitization, whether they're keeping the business compliant online, searching the internet for IP infringements, or prosecuting digital fraudsters.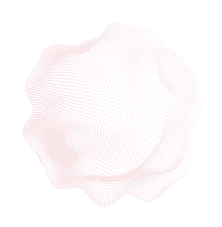 The average data breach costs $4.35m in legal fees and related costs.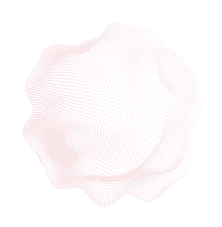 Studies show that 81% of legal teams feel unprepared for digitization.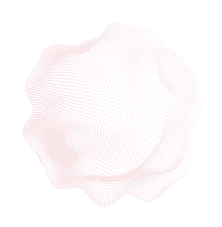 Fashion companies sued a woman for $6.9m after she sold fake brands online.
Meeting legal objectives with
EBRAND
Legal teams unlock the tools to analyze landscapes, manage compliance, and hold criminals accountable with EBRAND services.
Enforcing your rights online: it's tough. Legislators design tools like DMCAs and EUCDs to protect businesses quickly and effectively, yet oftentimes, they're anything but. DMCA processing times average almost three months, while new infringements pop up by the hour.
Also, scammers rarely stick to one channel, placing a huge administrative load on legal departments. When businesses fail to enforce their assets with legal action online, they embolden criminals, who gain funds and resources from every scam.
Scammers exploit your brand by mimicking your company's URLs and redirecting traffic, or spoofing your landing pages to trick would-be clients. Tackling these fake websites may seem harder than simply removing a marketplace listing, but EBRAND's team of IP lawyers deliver strategic advice and effective takedown options. The Online Brand Protection arsenal includes DMCAs, UDRPs, and Cease & Desist letters to registrants, registrars, hosts, registries, and more.
Legal counsels enforce intellectual property across every possible digital channel, maintaining brand integrity and keeping consumers safe from deception. On social media platforms, scammers impersonate businesses and colleagues, ripping off branded content, launching phishing attacks, and undermining reputations. Online Brand Protection solutions help legal teams search, monitor, and enforce against impostors.
Digitally monitoring key terms in and around your brand helps map any changes to your reputational landscape. With data-led monitoring and invervention tools, legal teams analyze brand threats and act swiftly to intercept infringements.
Protecting online IP assets: In the digital age, securing your IP assets online is vital. Registering and monitoring your domain names can help protect your brand and prevent unauthorized use or infringement.
Modern business finds plenty of ways to keep legal teams busy, from contracts and compliance, to dispute resolution and general strategy. Each legal team prioritizes different goals, and different threats to resolve. EBRAND services meet these efficiency needs, and diverse objectives, with customizable threat prioritization. With the help of smart risk scoring algorithms, and a team of in-house legal experts to carry out any necessary legwork, EBRAND delivers streamlined, optimized legal workflows.
Legal experts familiarize themselves with various forms of compliance to keep their businesses on the right side of the law. Digital compliance adds a valuable dimension to the legal workflow, protecting teams from steep fines, reputational damage, and undermined customer bases.
The UK's ICO recently fined a construction company £4.4 million after they failed to keep customer data safe in a phishing hack ruled 'avoidable'. Legal departments must equip themselves to mitigate these crises and stay compliant.
Well-run domain portfolios deliver valuable legal objectives. If the wrong people access the wrong assets, internally or externally, they contravene data regulations, and possibly breach their contracts. Corporate Domain Management provides domain security, DNS security, and internal authorization protocols to keep your data safe and compliant.
Effective online protection can minimize legal costs and overhead by preventing infringement and unauthorized use of your intellectual property. By proactively monitoring and enforcing your business online, you can mitigate the risk of legal disputes and the associated costs of litigation.
Finding effective
solutions
For legal teams looking to streamline their day-to-day with thorough, effective, and well-supported tools, EBRAND delivers three digital solution:
Corporate Domain Management
Corporate Domain Management
Develop an instant understanding of your digital assets, their strengths, and their weaknesses, with Corporate Domain Management. Legal professionals manage threats to IP assets, reputation, and compliance with EBRAND's solution.

Corporate Domain management tools help you registering and renewing domain names, monitoring their usage, and prevent infringements and unauthorized use. Effective domain management maintains your online presence and brand identity, as well as preventing reputational damage and legal disputes.
Unlock a smart approach to defamation management with Online Brand Protection. From counterfeit listings to dark web plots, EBRAND's ARGOS platform identifies and prioritizes threats as they emerge.

Automated APIs connect with the relevant platforms to monitor, flag, block, and takedown brand risks.

With EBRAND in hand, you can pivot from arduous administration to streamlined executive function. In short, ARGOS helps legal teams succeed.
Block criminals and make authorities take notice with clear, automated digital enforcement.


Automate threat detection
Access global blocklists
Enforce legal takedowns
Update your team about your successes 24/7
EBRAND's Corporate Domain Management platform delivers the necessary security to keep finance firms strong, reliable, and compliant. The team of experts and AI-enhanced software solutions deliver a domain solution you can bank on.