Boost security

and scale your infrastructure
With the workplace digitizing more than ever before, IT teams have their work cut out to keep the business running smoothly. Modern IT specialists maintain and expand their company's digital assets, from ecommerce platforms to websites and email servers, and keeping these channels safe and efficient requires the right solution.
Tackling risks to digital assets
Centralizing technical infrastructure
Streamlining IT workloads
EBRAND services help IT teams streamline their workloads and succeed above and beyond their digital goals.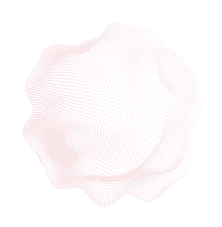 Almost 3/4 of IT teams report feeling overwhelmed by their workload.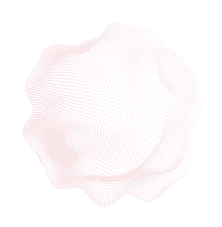 The average cyber breach costs companies over $4 million dollars.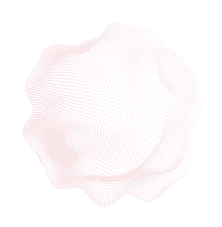 84% of IT professionals spend too much time on routine tasks.
Successful IT teams collaborate to succeed, making the most of the tools at hand. For each team member, from architects to admins and analysts, and EBRAND delivers versatile solutions to achieve these IT goals:
Domain security prevents domain hijacking and DNS attacks such as DNS spoofing and cache poisoning. IT teams expand their security systems to protect their domains with measures like two-factor authentication and regular monitoring. With EBRAND domain management, tools such as registry locks and DNSSEC deliver safe, effective website function, warding off traffic redirection, hacks, and service disruptions.
IT teams aim for safe, effective digital infrastructure, but missing SSL certificates spook website visitors and internal colleagues alike with warnings and pop-ups. Completing and updating SSL certification takes precious time from an IT team's schedule, but EBRAND takes the issue off your plate. IT teams therefore prioritize more pressing issues, while maintaining security and SSL certification with EBRAND.
Managing the Domain Name System (DNS) proves critical for IT teams across the globe. When businesses optimize their DNS record configuration, including A records, CNAMEs, MX records, and SPF records, they build concrete foundations for email delivery function, website accessibility, and other essential domain services. Enforcing domain authorizations prevents accidental or malicious changes to domain names and DNS zone files, essential for an effective IT team. Reviewing and updating DNS settings helps your department avoid misconfigurations and website service disruptions.
IT teams often excel at managing their existing assets, but going beyond your defences and looking at your infrastructure from an outside perspective takes your digital infrastructure to the next level. External attack surface management (EASM) helps your team's analysts and architects work proactively to protect your business.
Domains form the bedrock of modern business function, highlighting domain and SSL certificate renewals as a crucial IT objective. Lapsed renewals completely undermine a company's control over their domain, resulting in downtime, loss of email services, and potential damage to your brand's online presence. The EBRAND platform and service support ensures that your businesses catches every renewal on time.
DNS propagation delays wreak havoc on domain function, bring website service grinding to a halt. As propagation issues stem from any minor DNS setting changes, from updating IP addresses to switching hosting providers, management support helps IT teams keep their domain portfolio robust. EBRAND's Anycast DNS service also helps company's bolster their server performance, and disarm DDoS attacks. Monitoring DNS propagation and addressing performance issues promptly minimizes downtime and ensures smooth transitions.
Safe employees mean safe companies and safe digital assets, so IT teams must protect their colleagues' inboxes from phishing scams. EBRAND Digital Risk Protection platform detects suspicious domains and MX servers, flagging suspected phishers for takedown and preventing potentials hacks and breaches.
Modern IT teams maintain high compliance standards, with no room for fines, breaches, or reputational damage from contravening regulations. Partnering with consultants and compliance management experts like EBRAND helps your business focus on what matters: security and growth.
Smooth domain administration relies on deep understanding and experience around registrar policies and procedures, especially during domain transfers or registrant information updates. In the context of business mergers and digital asset consolidation, EBRAND facilitates stress-free collaboration and management, assisting IT teams with tasks such as domain cleanup, DNS zonefile consolidation, and registration optimization.
Finding effective
solutions
We deliver a whole suite of digital solutions, with two in particular aligning perfectly with an IT team's goals.
Corporate Domain Management
Corporate Domain Management
Websites form a core tenet of an IT team's digital portfolio, and effective management promotes security and smooth function. Reinforcing domain security, management, performance, and strategy helps IT teams achieve more with less stress.

At EBRAND, we're domain management experts, and our smart tools, experience, and expertise make it easier than ever to achieve your digital goals.
As they work to streamline digital infrastructure and empower their businesses with technical solutions, digital risks are the last thing an IT team needs. To this end, getting ahead of cybercriminals by anticipating and mitigating online threats helps IT professionals protect their businesses.

EBRAND's Digital Risk Protection platform identifies, analyses, and disarms online threats, supporting effective IT teams.
Successful IT teams collaborate to succeed, making the most of the tools at hand. For each team member, from architects to admins and analysts, and EBRAND delivers versatile solutions to achieve these IT goals:
EBRAND delivers straightforward, easy-to-use portals for IT managers, supporting frictionless onboarding and sustainable value.
With EBRAND, your team receives a comprehensive one-stop-shop for all things domains, including DNS, SSL, activity logs, authorization, and more.
Clearly defined default zone files help your team review their domains and anticipate their next registration or renewal without a hitch.
Centralizing your zonefile history removes the stress from domain administration, as you can monitor your evolution and, if needed, roll back your settings with the click of a button.
EBRAND's personalized account management supports your team during time-sensitive tasks like domain registrations, minimizing workloads.
Our support team also provides expert insights about your domains based on technical protocols and security measures, helping you prioritize your workflow and keep your business safe.