Protect your
brand

and boost your

campaigns
Modern marketers create dynamic, multi-channel content, generating valuable inbound and outbound leads for their company. Fortunately, whether you're campaigning on socials or launching a new landing page, there's a digital tool to empower your efforts.
Embracing new channels and markets
Compiling actionable data
Each new marketing opportunity comes with a cost, as wide-reaching campaigns attract scammers and fraudsters online. Mitigating these threats helps you achieve your marketing goals and succeed with your team.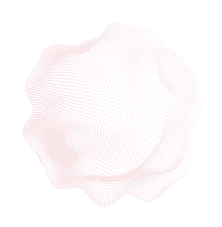 A 1 second website delay to can decrease conversions by 7%.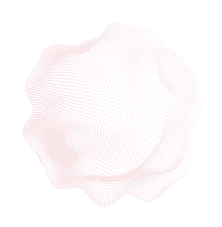 Fraudulent content costs the ad industry over $7.2 billion per year.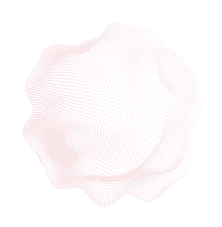 For online services, 99% of consumers read reviews before spending.
EBRAND-enabled marketing goals
Help your carefully-crafted campaigns make a splash with EBRAND tools at your fingertips. Whether you're streamlining your traffic, organizing your website assets, or ensuring no-one's ripping off your IP, EBRAND can help.
Marketing departments thrive with efficient budgets and effective web presence. Getting rid of unused domain addresses, consolidating your core pages, and standardising your website brand guidelines supports a successful marketing strategy. Going forward, it also pays to register new domains for smart marketing growth.
Scammers exploit your brand by mimicking your company's URLs and redirecting traffic, or spoofing your landing pages to trick would-be clients. Tackling these fake websites may seem harder than simply removing a marketplace listing, but EBRAND's team of IP lawyers deliver strategic advice and effective takedown options. The Online Brand Protection arsenal includes DMCAs, UDRPs, and Cease & Desist letters to registrants, registrars, hosts, registries, and more.
It's hard to attract leads, or promote content, if your website's down. Harder still if you never registered it in the place. In busy, multi-department companies, domain registrations lapse, and malicious third-parties fill the gaps. Marketers secure their domain names from competitors, cybersquatters, and criminals with the help of EBRAND domain management.
Counterfeiters and grey market resellers steal traffic, and crucially, revenue from your brand. Undermined campaigns, leads, and revenues cause a huge headache when it comes to your marketing goals. With EBRAND solutions, marketers eliminate counterfeiters and replace fakes with legitimate offerings. Bolstering your brand helps your hard work pay off.
Branching out into new industries and new regions helps marketing teams smash their targets and put their products on the world stage. When you research these markets before launch, you'll gather all the difference-making nuance you need to hit home with your campaign. Thorough market research supports smart growth.
Teamwork makes the dream work, and digital marketing is no exception. Companies run collaborative marketing strategies with peers and regional partners, capitalizing on your name to capture a new audience. This strategy, however powerful, requires new digital assets and careful monitoring to ensure your name's used correctly. EBRAND solutions remove the hassle from partnership projects, supporting smooth, collaborative lead generation.
Managing customer data assets helps marketers build personalized outreach to maximise leads. However, hackers use deceptive emails to trick you and your colleagues, resulting in expensive data leaks and damage to your brand. Combatting these phishing campaigns helps you protect your team, and empower your marketing efforts with full customer trust.
If you're marketing physical products, there's probably someone out there counterfeiting them. Counterfeiters market and ship knock-offs across social media channels, digital marketplaces, and fraudulent websites, undermining marketing efforts and customer experiences. Tackling these criminals helps marketers curb unwarranted bad reviews and ensure the right products and the right campaigns arrive with the right consumers.
Social media mastery produces pure marketing gold, but it's no mean feat. New platforms and trends rise and fall, and different markets prefer different channels and different content. Worse still, fraudsters impersonate your team and your products, damaging your reputation and diverting your campaigns. By flagging, blocking, and removing these fraudsters, marketers give themselves a great chance to succeed online.
Finding effective
solutions
To accomplish their marketing goals, digital teams explore EBRAND's three inter-related solutions. Each solution delivers the technical capabilities and expert support a marketer needs to boost and protect their brand.
Corporate Domain Management
Corporate Domain Management
Websites and domains deliver fundamental tools for a digital marketer's arsenal, whether you're launching a new product, expanding into a new market, or stopping cybersquatters from hijacking your branding.

With EBRAND Corporate Domain Management, marketers take control of their online assets. Supporting essential website functions from PPC and SEO destinations to branded ads secures your campaigns and helps your team succeed.
Digital research builds the strongest base for effective marketing. Mapping your markets and scoping out scammers delivers all the insights you'll need for a data-led campaign. With these capabilities, and more functions like anti-counterfeiting, revenue recovery, market share consolidation, and traffic optimization, marketers acquire all the tools they need to achieve their goals.

As a platform, EBRAND Online Brand Protection provides the digital solutions and round-the-clock support that teams need to boost their brands.
Leaks, hacks, and frauds divert marketers from their expansion plans, while damaging reputations to no end. By contrast, protected businesses foster marketable consumer trust. Turning the risks of data breaches into the strong selling point of reliable security is exactly the kind of marketing goal that helps teams win over their audience.

EBRAND's Digital Risk Protection solution paves the way for robust marketing strategies, thwarting fraudsters and protecting brands.